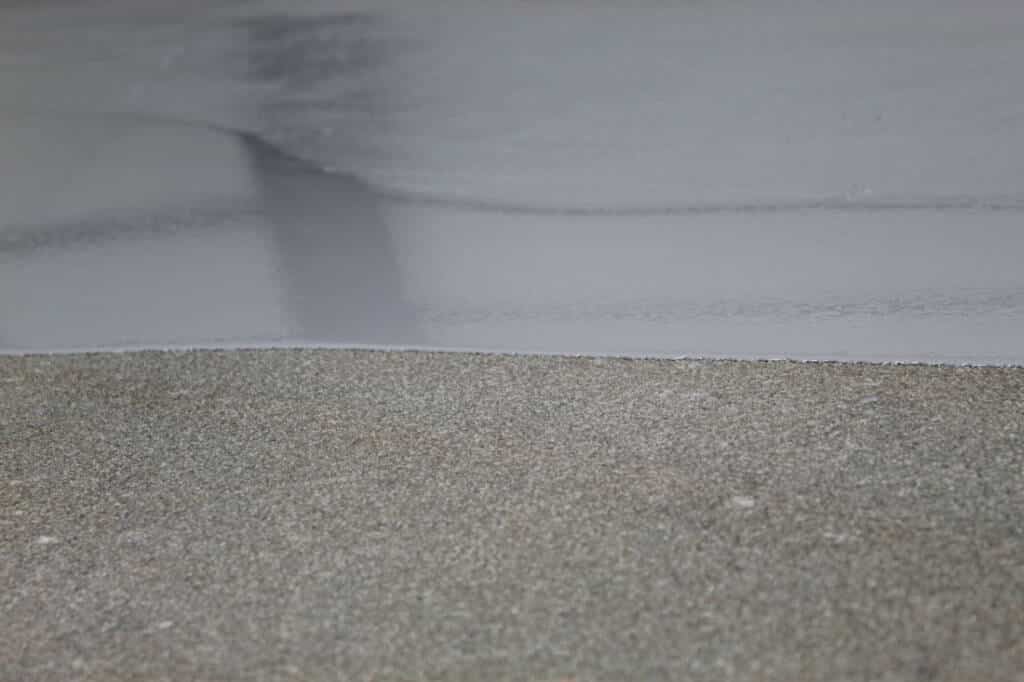 APPLICATIONS
Resin screed prepared on site is used to fill larger cavities and crawlspaces (over 2mm) in a concrete floor. After adding a thickening agent Meteor Tixo, it can be used to fill cavities in vertical surfaces and ceilings. The mineral substrate should be of class min. C20/25, with a peel strength of min. 1.5 MPa. Any layers loosely bonded to the substrate should be removed without fail. The substrate should be primed with Meteor Primer. Before priming, the surface must be dusted off and degreased.
MIXING PREPARATION
The mixture ingredients and mixing ratios are in the table below:
Lp.

COMPONENT

QUANTITY

CAPACITY
1.
Meteor Stone component A
8.07 kg
about 49 liters
2.
Meteor Stone component B
4.04 kg
3.
Quartz sand 1 – 1.6 mm
25 kg
4.
Quartz sand 0.4 – 0.8 mm
25 kg
Pour the weighed amount of Meteor Stone ingredient A and ingredient B into a caster with a capacity of at least 60 liters and mix thoroughly. While stirring continuously, pour in sands starting from 1-1.6 mm fraction. The resulting mixture has a consistency that is dense but wet and spreadable on the floor.
The mixture for filling vertical surfaces and ceilings should be prepared in the same way, adding a thickening agent Meteor Tixo in an amount of 1 to 3%, depending on the desired effect.
TECHNICAL PARAMETERS
| | | | |
| --- | --- | --- | --- |
| Lp. | PARAMETER | VALUE | UNIT |
| 1. | Density | 1.27 | [g/cm³] |
| 2. | Shelf life at 20°C | 20-25 | [min] |
| 3. | Curing time | 24 | [h] |
CLEANING TOOLS
Clean tools and any contaminants freshly with acetone or other epoxy solvent. If cured, the resin can only be removed mechanically.
STORAGE
Store the resin and hardener in closed factory containers. Do not allow to freeze. Do not heat above +25°C.
PACKAGING
Metal cans (Ingredients A and B)
25 kg paper bags (gravel)
HEALTH AND SAFETY REQUIREMENTS
Some components of flooring compounds in their uncured state are harmful to health. In particularly sensitive people, they can cause allergies. Special precautions must be taken when performing the work. The rooms where concrete floors are prepared and made must be well ventilated. Workers should use: clothes, shoes, goggles and protective gloves. Detailed safety rules are given in the Safety Data Sheets of the ingredients. Meteor epoxy flooring compounds are physiologically inert to the human body after curing.