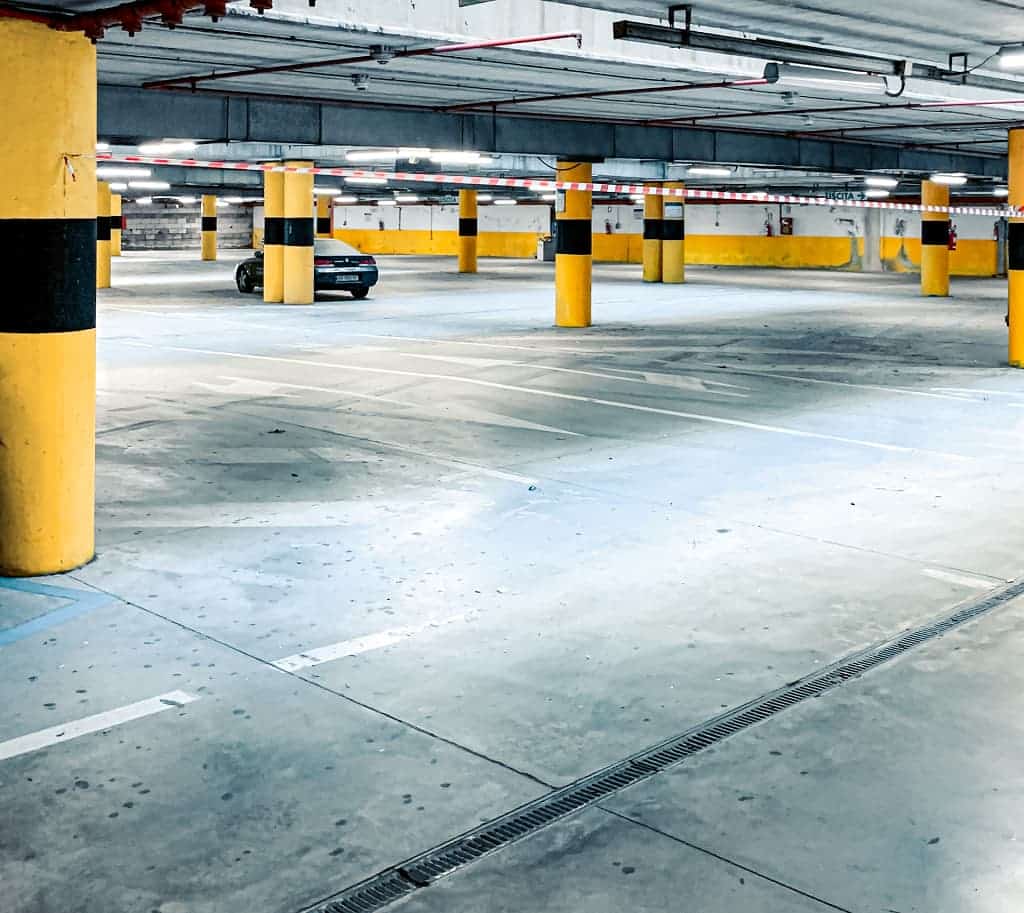 In our wide product range you will find professional polymer concrete comb drainage troughs of the highest quality (based on polyester resin with mineral fillers and additives) for making professional and durable linear drains in underground parking lots. In our catalog we have durable polymer concrete composite troughs at an attractive price, resistant to various chemicals and adverse weather conditions. They allow quick and easy installation of a linear system used to capture rainwater from adjacent areas for transport and storage. It is particularly recommended for use in multi-story garages, underground garages, industrial areas, etc. as drainage elements or also channels working as evaporators.
We invite you to learn more about the properties and benefits offered by these drainage items.
Acodrenes, drainage troughs – what linear systems can they be used for?
Various load classes allow these products to be used in a wide range of areas and spaces for both domestic and public use. Drainage troughs are ideal for professional concrete linear drainage in industrial, commercial and service areas, as well as green spaces and areas. The comb profiles we offer you are also excellent products for collecting and draining rainwater from such locations as:
paved public roads of various categories (municipal, district, provincial, national),
bicycle paths, cross-country trails, sports facilities, race tracks,
fuel stations, airports, container terminals, logistics loading and unloading centers, mechanic workshops,
garage entrances, terraces, children's playgrounds,
ground and multi-level underground parking lots for cars,
city fountains, promenades, sidewalks and other pedestrian thoroughfares,
The acodren, troughs and linear drainage systems offered by SI-TECH are a quick way to drain rainwater from a variety of locations and objects, and thus protect concrete flooring and resin flooring from excessive moisture and the harmful effects of water and the dirt it carries with it.
What are the parameters and advantages of comb composite linear drainage systems?
The polymer concrete composite drainage gutters we offer allow you to choose a variant that suits your specific environment, so as to ensure balanced visual and aesthetic qualities of your specific surroundings. They are very simple to install and easy to clean, resistant to oil, gasoline, salt, UV radiation and other harmful liquids and chemicals generated by weather or aggressive working environments. In addition, linear drains are 100% corrosion resistant.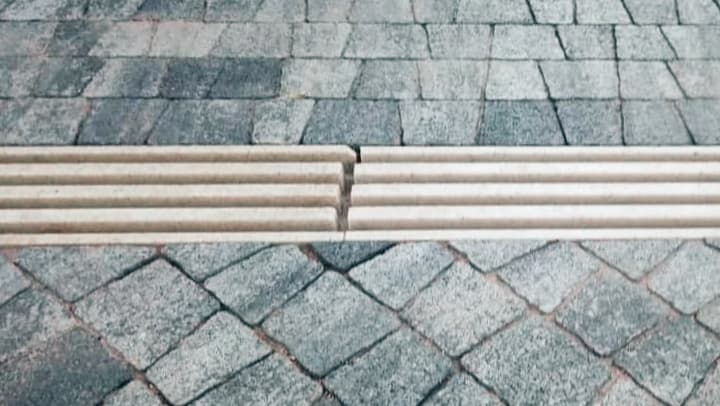 In addition, composite comb profile troughs are recycled. Recovered glass fibers can be reused to produce further drainage components.
The most important advantages of polymer concrete linear drains in our offer are:
non-absorbability,
lack of barriers
◦ maximum slot width of 16 mm allows wheelchair passage,
◦ no height difference.
low noise level when passing
◦ lack of moving parts throughout the system ensures low noise levels.
◦ no complaints from residents due to clattering of grates when passing through
easy cleaning
◦ visual inspection of dirt without the need for tedious removal of grates
◦ open trough design, no need to remove grates facilitates cleaning with specially designed tools
◦ easy access from above
easy installation
◦ thanks to the low construction height, it is possible to implement projects with a smaller thickness of ceilings between floors
◦ a system also suitable for renovations – the flat structure makes it possible to use regardless of the previously used system
extreme load-bearing capacity
◦ exceptionally strong, designed for the highest loads
◦ Load bearing capacity for class C250
◦ environmentally friendly due to the use of polymer concrete
◦ vandal-resistant and theft-protected due to monolithic construction with no moving parts
stainless
◦ resistant to salt, oil and gasoline. Salt has a highly aggressive effect on concrete. Particularly in winter, salt carried by thaw water causes slow deterioration of concrete reinforcement. A polymer concrete drainage system will give your parking lot a long life.
◦ The completely monolithic body of the drainage trough is made of polymer concrete, with no corrosion-prone metal parts
◦ durable, stainless steel material provides lasting visual appeal
sealing capability
◦ compliance with EN 1433 thanks to easily accessible expansion gap
◦ easy sealing, as the expansion joint is also accessible from above after installation
100% system solutions
◦ solution with high architectural qualities for drainage of multi-story parking lots and underground garages
◦ rated widths suitable for different water volumes (100, 150 and 300 mm)
◦ abundant accessories – from cross pieces through closing walls and tightly fitted vertical drain stubs to suitable sealing materials.
As a professional distributor of drainage systems, we also offer technical advice. With Si-Tech you will choose the best acodren for linear drainage systems for private and commercial use.
Polymer concrete linear drainage systems – ideal for road construction
Water accumulating on the road surface can cause damage and pose a danger to users of cars, vans and trucks. In order to quickly drain rainwater, it is necessary to perform professional linear drainage. The polymer concrete troughs we offer guarantee safety and protection of the pavement from damage resulting from prolonged rainfall.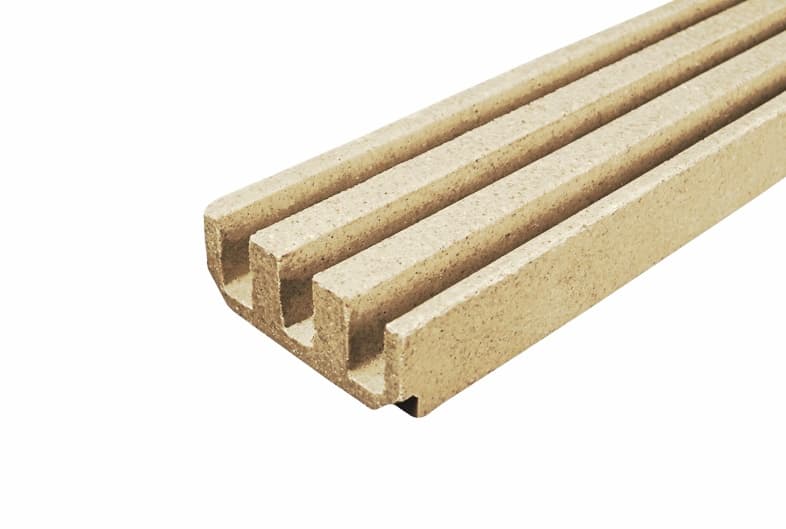 Drainage acodren made of high-grade polymer concrete is a monolithic solid ridge construction. This type of trough is an excellent product suitable for linear drainage of highways, expressways and other paved road surfaces characterized by heavy traffic. These construction articles are designed for quick and efficient installation and an extremely long service life with minimal maintenance work.
Parking lot drainage gutters – technical details
Lp.

Description

Length
(mm)

Construction height
(mm)

Width
(mm)

Weight
(kg/pc.)

1.

PG 10000.0

1000

50

100

7,10

2.

PG 1000.0/A*

1000

50

100

7,00

3.

PG 1500.0

1000

50

150

11,40

4.

PG 1500.0/A*

1000

50

150

11,50

5.

PG 3000.0

1000

50

300

22,80
*corner with molded HD-PE drain stub ∅ 75 mm.
| | | | | | |
| --- | --- | --- | --- | --- | --- |
| Load class | A15 kN | B125 kN | C250 kN | D400 kN | E600 kN |
| Dimension of concrete footing X (mm) | >80 | >100 | >150 | >200 | >200 |
| Dimension of concrete footing Z (mm) | >80 | >100 | >150 | >200 | >200 |
| Reinforcement | no | no | yes | yes | yes |
| Class concrete for concrete footing | C12/15 | C20/25 | C20/25 | C25/30 | C30/37* |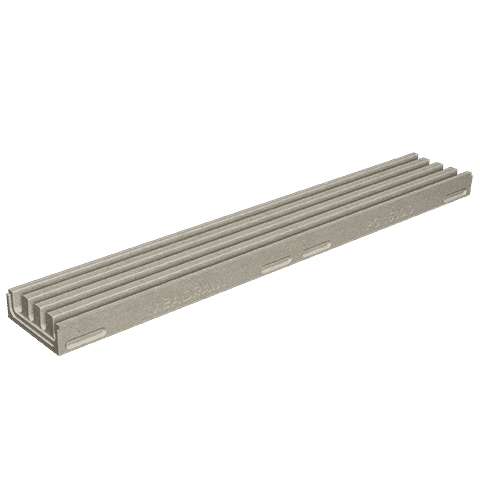 Linear drains – general installation guidelines
The following installation guidelines should be considered as a proposal for common situations. Special requirements for the method of installation of troughs should be determined by designers on the basis of local conditions.
The load class and the installation site must be taken into account in each case before laying.
The final pavement level must be made 3-5 mm above the top edge of the troughs.
Horizontal forces acting on the tray string from adjacent concrete planes or reinforced concrete structures must be excluded by making a system of expansion joints in the longitudinal and transverse directions.
When concreting or laying lateral layers of floors, install grates and protect them from contamination, or do not install grates and sufficiently spread the walls of the trough against compression.
During installation, exclude mechanical damage to the gutters, for example, when compacting the surfaces adjacent to the gutters.
Installation of the drainage manholes and clarifiers shall be carried out in accordance with the installation instructions of the troughs.
DIN EN 1433 / EN 1433 stipulates for safety permanent fixing of grates from class C250.
The layer bordering the channel is made in such a way that horizontal forces do not act on the elements of the drainage line.
After installation, equip all channel bodies in the grates with covers for stiffening.
Get in touch with us! We provide expert technical advice and assistance at every stage of implementation.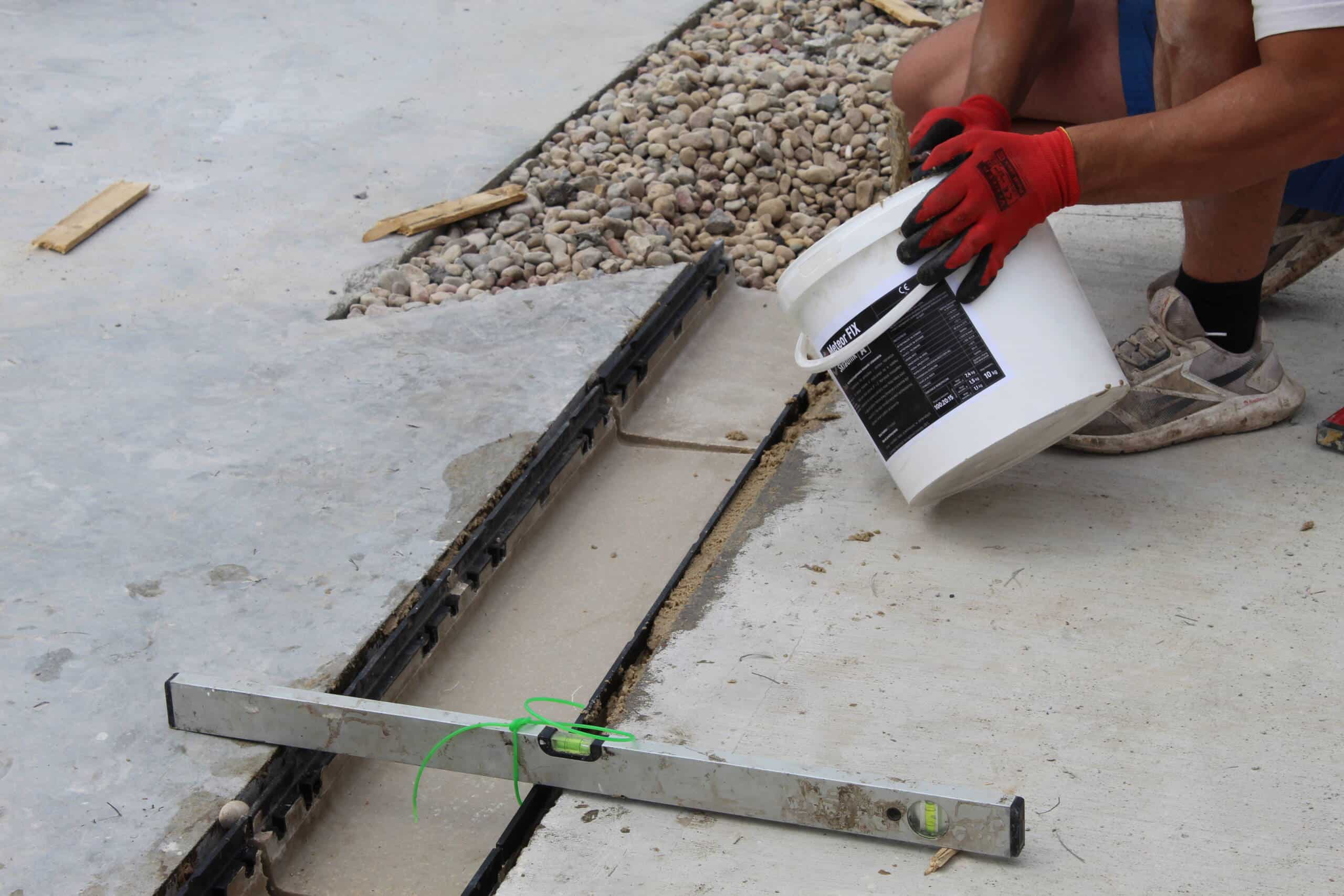 Linear drainage systems – a quick way to drain surface water
The drainage troughs and acodrains offered by Si-Tech, made of solid plastic and glass composites, can be used in general, road, industrial and residential construction. These linear drainage elements are an ideal solution for the rapid transport of rainwater and surface rainwater runoff from pavements for vehicular and pedestrian traffic to sewer systems.
Various load classes, high technical parameters, resistance to extreme weather conditions, stainless steel material, compliance with current PN-EN safety and quality standards, as well as favorable market price – these are the most important attributes and advantages of the gutters, acodren and drainage channels we offer.
We encourage you to familiarize yourself with all our products and place orders and inquiries now. Do you have questions or want to talk about the offer? Feel free to contact us! Our specialists and technical advisors will be happy to help!