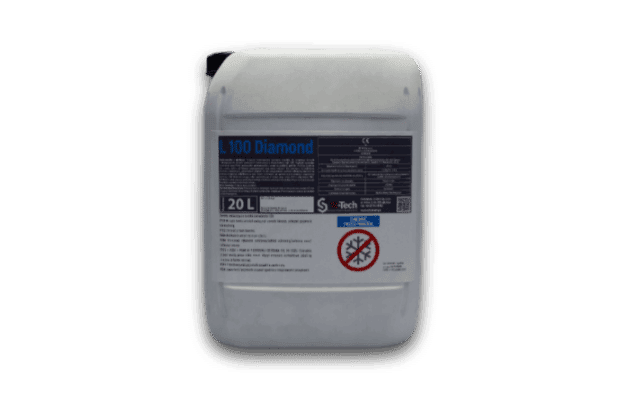 COATING, NON-PENETRATING PREPARATION BASED ON LITHIUM SILICATE AND POLYURETHANE FOR OLD AND NEW EXTERIOR AND INTERIOR CONCRETE SURFACES
For coating finish of old and new concrete surfaces with concrete grade min. C25. Recommended as a finish for polished surfaces due to the smoothness of the substrate.
ADVANTAGES:
ease of application – the product is supplied ready for use without aromatic solvents;
reduction of concrete dust;
improvement of chemical and mechanical resistance (abrasion resistance) compared to unprotected concrete;
easy maintenance of the floor;
environmental friendliness;
the possibility of achieving an improvement in the abrasion resistance of concrete by up to 400% (depending on the concrete grade, grain size, polishing method and many other factors);
provide the surface with hardness, slipperiness and non-absorbability.
| | | | | | |
| --- | --- | --- | --- | --- | --- |
| PRODUCT | DESCRIPTION | COLOR | UNIT | QUANTITY IN PACKAGE | NET RETAIL PRICE PER UNIT |
| L100 Diamond | lithium silicate and polyurethane-based coating for old and new concrete surfaces | transparent, glossy | liter | 20 | PLN 24.00 |
Ask for product