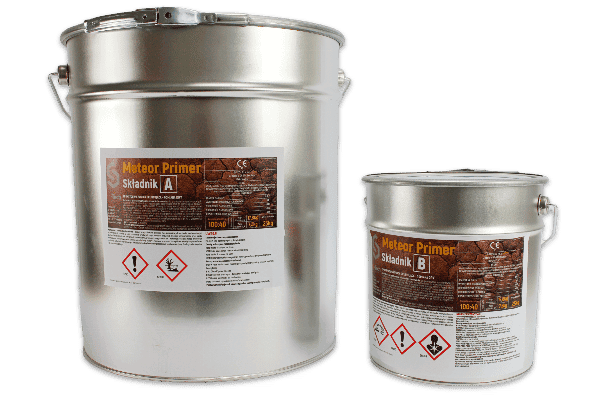 EPOXY PRIMING RESIN FOR DRY MINERAL SUBSTRATES – DRY VARIETY
For priming of seasoned and dry mineral substrates for epoxy floors and for strengthening substrates and eliminating dust. Due to the low viscosity of Meteor Primer DRY variety can be used for injection.
ADVANTAGES:
improves the resistance of the substrate to chemical aggression of certain media provided an impenetrable layer is formed,
low viscosity,
very good adhesion to the substrate,
very good penetration depth,
possibility to backfill with sand,
very good curing speed at reduced temperatures,
very good mechanical properties,
possibility to reduce viscosity by dilution with epoxy solvents.
PRODUCT
DESCRIPTION
COLOR
UNIT
QUANTITY IN PACKAGE
NET RETAIL PRICE PER UNIT.

Meteor Primer – DRY variety

epoxy priming resin for dry substrates
transparent
kg
25
PLN 47.25

5

PLN 51.51

1
PLN 62.00

Ask for product